Carrington Makes It Easy to Make Your Mortgage Payment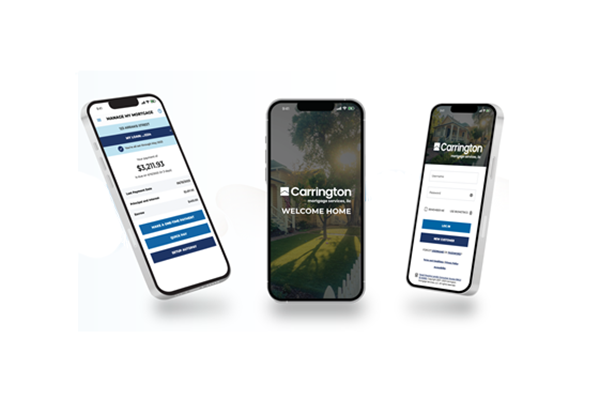 At Carrington, it is a privilege to serve our customers. Whether it is helping them to fulfill their dream of homeownership, or supporting them during the servicing of their loan.
We realize that our customers are not all the same, that each one has their preferred method of payment. For some, making a payment online is most convenient, while others still prefer to put a check in the mail.
This is why we make it easy for our customers to make their monthly mortgage payment using the method that is most convenient and comfortable for them.
Payment Options
Carrington offers a wide variety of convenient payment options and below, we summarize them for you. However, for more specific details, we invite you to visit our Carrington Information Center here.
Your monthly mortgage payment can be made in the following ways:
Using your bank's online bill pay system
Make easy and secure payments through Carrington's Quick Pay app
Put a check in the mail using the U.S. Postal system
Make payments by phone using our 24-hour automated system or by contacting a Carrington Customer Service Representative who will gladly assist you
For your convenience, we also accept payments from third-party companies such as Western Union or Money Gram
Once again, please visit the Payment Information page we have created that provides all the details on how to use these various options.
Go Paperless
If you wish to opt-into Paperless, you can update your preferences at any time by following these steps:
Thank you for your business and your faith in our service.