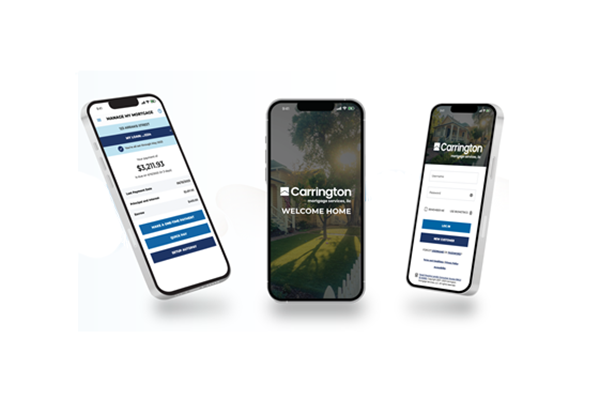 Carrington Mortgage Services, LLC (Carrington) offers a variety of convenient options for making your mortgage payments:
Online Payments
AutoPay – the fastest, safest way to pay
Carrington offers worry-free AutoPay free of charge! Schedule to have your payment drafted directly from your checking account so you can "set and forget" your payments. To enroll in AutoPay, please follow the instructions below:
1. Login to your Carrington Account
2. Click the "Setup AutoPay" button or "AutoPay" on the left hand menu
3. Enter payment details and bank information and save settings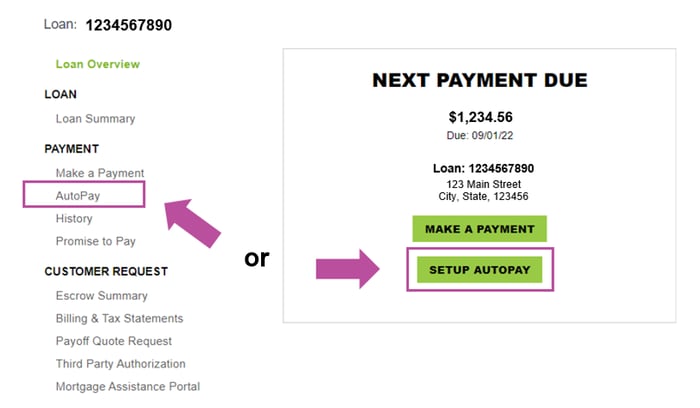 One-Time Online Payments through www.CarringtonMortgage.com
Make your payments online 24 hours a day by logging into your account and clicking "Make a Payment".
Your Bank's Online BillPay System
Most major banks have an online bill pay feature that allows you to send a one-time or recurring payment directly through your online banking account. Enrollment instructions vary based on your bank, so please visit your bank's website for instructions.
Our Carrington Mobile App
Enjoy an even simpler homeownership experience. Easily and conveniently manage your home's mortgage from the palm of your hand, so you can have more time to enjoy life's adventures.
New Carrington Mobile App highlighted features:
New improved dashboard.

Easy access to making a payment.

Easy access to download and upload documents.



This new app replaces our existing Carrington QuickPay app.
You will need to download our new Carrington Mobile app as our existing mobile Carrington QuickPay app will be removed from the Apple and Google Play stores.
The old Carrington QuickPay app will not automatically update itself to the new app.
Other Payment Methods
Pay by Mail
If you prefer to mail your payments, please make your check payable to Carrington Mortgage Services, LLC and send to the following:
Carrington Mortgage Services, LLC
Attn: Payment Processing
P.O. Box 7015
Pasadena, CA 91109-7105
Overnight Payments
If you need to expedite your payment, please make your check payable to Carrington Mortgage Services, LLC and send to this address:
Carrington Mortgage Services, LLC
Cashiering Dept 2-270
1600 South Douglass Road, Suites 110 & 200-A
Anaheim, CA 92806
Phone-Based Payment
Pay by Phone
Our automated pay-by-phone system is available 24 hours a day by calling us at 800-561-4567. Please have your loan number, bank routing number, and checking account number available.
Through a Customer Service Representative
You can make your payment with an agent by calling us at 800-561-4567. Our Customer Service Agents are available Monday through Friday, 8 am to 8 pm, Eastern Time.
Third-Party Payments
Western Union
Payments can be processed at any Western Union Quick Collect location. To locate the Western Union Agent nearest to you, call 800-325-6000 or go to www.westernunion.com.
Complete the Western Union Quick Collect Payment Form. Be sure to include the following:
Pay to – Carrington Mortgage Services, LLC
Code City – CARRINGTONMS
State – CA
Quick Collect payments are transmitted to our office after the close of business and are applied to your account the next business day.
Money Gram
Payments can be processed at any MoneyGram payment location. For Money Gram location and fees visit www.MoneyGram.com or call 800-926-9400.
Use Carrington's receive code: 7998