Applying for Mortgage Assistance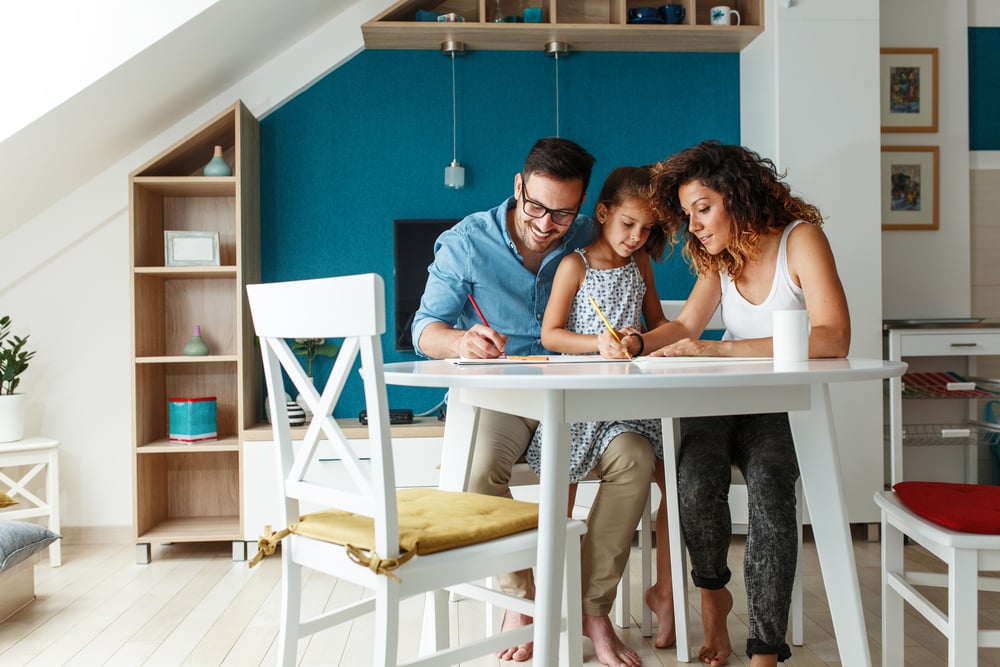 Applying for Mortgage Assistance?
Our commitment to you is to provide support at every step of your homeownership journey, wherever you may be. Navigating the Mortgage Assistance process should not be an added layer of stress when trying to understand your options.
Here is some information to help support you in requesting Mortgage Assistance.
What should I know before applying?
Mortgage Assistance is designed to keep you in your home by making your mortgage payments more manageable. It is important to know that Mortgage Assistance documentation requirements vary by loan type.
If you have an FHA Loan, you can simply log into your online account or call us to answer a few questions regarding your employment status and household income to begin the mortgage assistance process.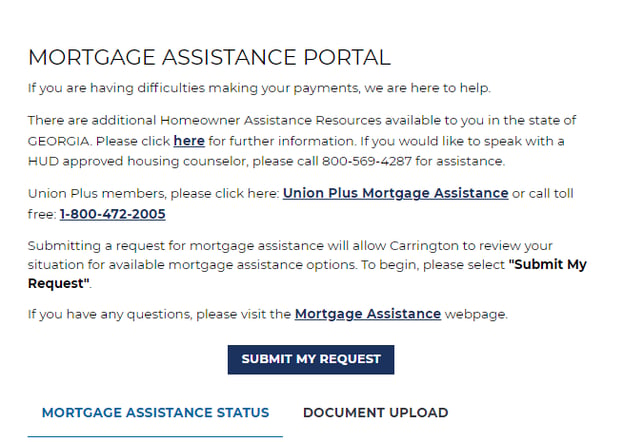 All other loan types will need to submit a complete application along with supporting documentation.

How do I know which documents are required?
As you fill out the Mortgage Assistance application, the required documents will be listed in the right column. Your hardship and income selections will dictate which documents are needed for your specific situation. These documents are required by regulation and help us determine which Mortgage Assistance program is most appropriate for your situation.
What are some common mistakes when applying for assistance?
Not including your loan number – Please include it! Your loan (account) number is on your billing statements in the upper right corner or on the top left of your screen within your online account.
Not filling out the form completely – Ensure all applicable fields are filled out so we can process your application quickly and accurately.
Selecting the wrong income type – Clearly indicate which types of income you receive. This information drives the review process to determine your eligibility. Note: the required supporting documentation is listed in the right column.
Providing illegible or outdated documents – If you use your phone to take a picture of your documentation, please verify that you can read it clearly on your screen. If you can't tell if that's a 5 or a 9, neither can we. All supporting documents must be dated within 90 days of your application, play it safe, and get it up to date!
Missing signatures and/or dates for applicants listed on the form – Make sure to sign and date page 4 of the Mortgage Assistance Application after reviewing your information and the terms of the agreement. Note: Your Mortgage Assistance Application is valid for 90 days.
Submitting password-protected documents – Do not password-protect your documents, we cannot open them when you do that.
Submitting formats that our system cannot read – Submit all documentation in PDF or JPEG format to allow for processing.


Pro Tips
4506 Form
If you are required to submit tax returns based on your income selection, you can submit a 4506 Form to have us request your tax transcripts. This form is submitted to the IRS to obtain your tax transcripts and must be filled out accordingly. Please make sure to:
Type all information on the form, we cannot process handwritten IRS 4506C forms. Your signature is the only piece of information that can be handwritten.

Include your full Social Security Number (SSN) under fields 1b and 2b (if applicable) "taxpayer identification number".

Check the signatory attest box located on the left of the form just above the signature section.

Include your typed full name under the signature box near the bottom of the form.

Only check "Form 4506-C was signed by an Authorized Representative" if applicable.
Important: If you sign your form digitally through DocuSign or Adobe, please check the "Signatory confirms document was electronically signed" box located below the date field.
Bank Statements
If you chose to submit bank statements to support your application and have the ability to highlight the income deposit amounts, please do so. This helps in expediting the review process.
Profit and Loss Statements
If you are self-employed and chose to submit a profit and loss statement to meet your supporting documentation requirement, we have a template for you to use.
If you elect to use your own format, please include:
The date range the information covers

Your signature and date on the statement

Total Income, Total Business Expenses, and Net Income (Total Income – Total Business Expenses)
How do I apply?
There are a few ways to submit your request for Mortgage Assistance.
Online: Log into your online account and select "Mortgage Assistance" on the left menu
Mail or Fax: Download our Mortgage Assistance Application and submit your Mortgage Assistance Application and supporting documentation using the address or fax number located on the application.
We value the opportunity to support you across your homeownership journey. If you have additional questions about mortgage assistance, you can always connect with our customer service team at 800-461-4567.