Time for a Cash-Out Refi?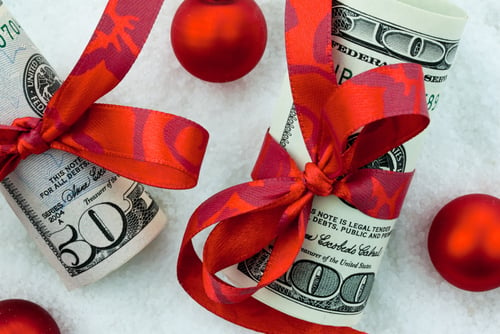 With the holidays just ahead, now may be the perfect time to consider a cash-out refinance - especially if you have personal debts with high interest rates (student loans, credit cards), or are ready to make some much-needed home improvements.
Let's explore the top two reasons for taking cash out.
Reason 1: Consolidate or Pay Off Debt
Do you carry a revolving credit card balance each month? Are high interest charges causing your balance to climb even higher month after month? Debt is never a fun topic when you are knee-deep in it, but there is a light at the end of the tunnel. Consider tapping into your home's equity via a cash-out refinance to help consolidate or even pay off your personal debts.
Helpful Tip: pay off the debt with the highest interest rate first, then slowly knock off the remaining debts one by one, leaving the debt with the lowest interest rate for the end. This approach will help save some money immediately and for the future while you continue to pay off your debts.
Reason 2: Make Home Improvements
Did you buy your house knowing you would need to make several home improvements, only to let time get the best of you? Do you long to replace the flooring that slopes or makes sounds when stepping on a certain spot, if only you had the finances? Consider tapping into your home's equity via a cash-out refinance to help fund your next home improvement project. Depending on the upgrades, your property value could significantly increase to maximize your return on investment.
Home Improvement Ideas:
Energy-efficient upgrade

Updated windows
Smart thermostat
Modern refrigerators

Bathroom renovation

New sinks
Glass doors
Low-noise bathroom vents

Kitchen renovations

Replacing old appliances
Modern lighting
Replacing cabinets and/or countertops

Flooring renovation

New baseboards
New flooring
Leveling the subflooring

Visual upgrades

Pressure wash your home
Landscaping
Painting
For those who qualify, taking cash out can be life changing. Contact a Carrington loan officer today!