Homeownership is Now More Affordable: Introducing 40-Year Loans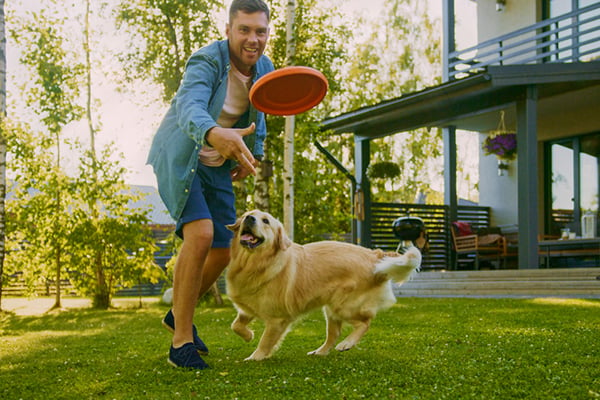 Buying a home or refinancing** in today's market is costly, but we're dedicated to making homeownership simple and attainable. One way that Carrington is helping homeowners with current affordability challenges is by offering our new 40-year mortgage, available on certain loan types. We've compiled some information and benefits about 40-year mortgages below to help you determine if a 40-year mortgage is right for you.
How does a 40-year loan work*?
A 40-year loan works just like any standard loan, but extends the lifespan of your loan, decreasing your monthly payments.
The Benefits of a 40-Year Loan
Lower monthly payment

:

By extending the term of your loan, your monthly payment will be lower than a monthly payment from a 30 or 15-year loan term with the same interest rate and down payment.

Expand your Home Search

:

A 40-year loan could be the solution you need. Benefit from greater flexibility and increased buying power to secure your dream home.

Easier on your Monthly Budget

: You may be eligible for features like an interest-only period within our 40-year mortgage program, which could provide you some added flexibility within your monthly budget.
The Cons of a 40-Year Loan
More interest paid over time: Whenever the term of the loan is longer, you end up paying more in interest over the life of the loan as compared to a 30 or 15-year loan term.
Build equity slower

:

Loans are structured to have a higher portion of your monthly payment going towards interest in the earlier years of the loan. By increasing the overall loan term, you'll reduce your principal loan balance at a slower rate than you would under shorter loan terms.
Through certain loan types, you can now get an affordable mortgage option that allows you to reach your homeownership goals. To learn more, please call us at 866-775-4022.
*Payment example: 40-year mortgage: 480 payments of $1,566.00; 7% rate; 7.26% APR / 30-year mortgage: 360 payments of $1,676.00; 7% rate; 7.25% APR. This information is accurate as of 06/26/2023 02:47 PM (EST) and is subject to change without notice. The rates disclosed are based on a variety of assumptions, including: primary residence, credit score >= 660, loan-to-value <= 70%, loan amount $250,000. Mortgage rates displayed depend on a number of variables and are subject to change. The loan's interest rate will depend on the specific characteristics of a specific loan transaction and borrower's credit profile up to the time of closing. Payment example does not include amounts for taxes and property insurance premiums. The monthly payment obligation will be greater if taxes and insurance are included and an initial customer deposit may be required if an escrow account for these items is established. Property insurance is required. Consult your tax advisor regarding the deductibility of interest and charges. All loans are subject to credit, underwriting, and property approval guidelines. There is no guarantee that all borrowers will qualify. This is not a commitment to lend. Terms, conditions, and programs are subject to change without notice.
**By refinancing your existing loan, your monthly payment may be lower, however, your total finance charges may be higher over the life of the loan.