Is a Cash-Out Refinance Right for You?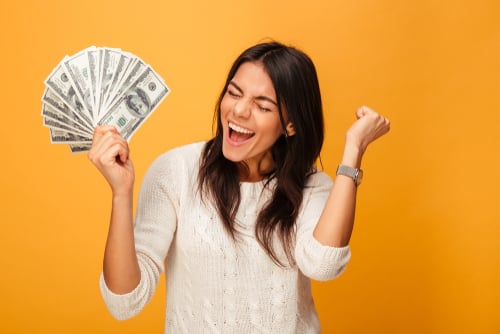 With the lowest mortgage rates in recent memory, you might be considering refinancing your mortgage and potentially getting cash out. Whether you pay off debts with a higher interest rate (student loans or credit cards, for example), make some much-needed home improvements, or reduce your monthly payment, refinancing may benefit your family's financial situation.
Here is a guide to help you decide if getting a cash-out refinance is right for you.
Option 1: Consolidate Debt
We are living in a time where consumer debt is at historic highs, including student loans and credit card balances. Viewing the total amount owed may become a nerve-wracking predicament. However, the good news is that many homeowners have equity in their home and can use a cash-out refinance to pay off higher interest debt.
Quick Tip: pay off the debt with the highest interest rate first and slowly knock off the debts one by one, leaving the debt with the lowest interest rate for the end. This approach will help save some money immediately and for the future while you continue to pay off your debts.
Option 2: Make Home improvements
Did you buy your house and know coming in you would need to make some much-needed home improvements, only to let time get the best of you? Want to add a deck or improve your landscaping before summer? Well, what better time to plan out some home improvements while mortgage rates are at an all-time low? Using a cash-out refinance to your advantage is key. Consider some of the upgrades you could be making that might increase value into your property to maximize your return on investment. The list is endless, and it all depends on your home needs and wants. We've compiled a list below of potential home improvement projects
Quick Tips:
Energy-efficient upgrade

Updated windows
Smart thermostat
Modern refrigerators

Kitchen renovations

Replacing old appliances
Modern lighting
Replacing cabinets and/or countertops

Visual upgrades

Pressure wash your home
Landscaping
Painting
Contact a Carrington loan officer today to lock in one of the lowest mortgage rates of the century today by refinancing with us.