How to Improve My Credit Score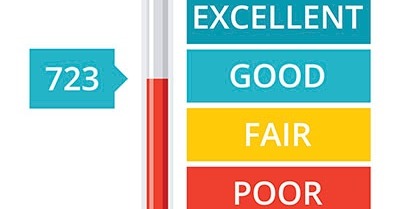 Improving your credit score is worth the time and effort, but that does not mean the result is going to be instantaneous. Credit improvement is a process and the best way to improve it is to manage it responsibly. If you are looking for ways to improve your score, here are some tips that you can utilize to begin the process:
1. Make Sure Your Credit Report Information Is Accurate
This first step is vital. Everyone has access to their credit report from each of the three major credit bureaus - Experian, Equifax and TransUnion - where you can request copies of your report. We say that you should take advantage of this! You are entitled to a free copy, once a year from each of the three bureaus. You can get your free copy at AnnualCreditReport.com
Once the reports have been received, review all the information listed and make sure it is correct. It is very common for credit reports to have mistakes. In a study done by the Federal Trade Commission in 2012, they found that one in four consumers saw errors on their credit reports that could have impacted their credit scores. While one in five stated that they had an error that a credit reporting agency corrected after a dispute. Errors on credit reports are common, but don't worry, they are fixable. You are able to dispute any discrepancies on your credit report with the appropriate credit bureau. Make sure you gather all the correct paperwork needed if you are thinking about disputing anything on your credit report.
While looking through your reports, make sure to ask yourself these questions:
Is all of your personal information correct? (Full name, address, birth date, and Social Security Number)
Are all of your credit accounts being reported?
Are there any accounts that you don't recognize?
Are there any late or missing payments that you have record of paying or paying on time?
2. Create a Plan to Improve Your Score
You've received, reviewed and verified your personal information per your credit report. What comes next? The next step is to create a plan on how you're going to improve your overall score.
How do you plan on paying off your debts? Creating a monthly plan is a great practice to get into. Knowing when your payments are due and what the minimum amount for each is, can help you create a structured plan to ensure that your bills get paid on time.
3. Pay Your Bills on Time
Paying your bills in a timely manner can improve and rebuild your credit in many ways. Most lenders look at how likely you are to pay your debts back. Consistency is a key factor in the improvement of your credit score. Experian states that "past performance is usually considered a good predictor of future performance."
Simply setting up reminders that an upcoming payment is due is a step in the right direction. Some banks and institutions offer the option of setting up payment notifications and reminders through text, call, or e-mail notifying you that a payment due date is approaching. These reminders can either be a text, call, or email letting you know that a payment due date is coming soon.
If you are still nervous about the possibility of missing a payment, you can set up automatic payments. This reduces the stress of trying to remember when certain payments are due, especially if you have various monthly payments.
4. Refrain from Opening Too Many Credit Cards
Apply for new credit cards only when truly necessary. If too many accounts are opened in a short time span, a hard inquiry will hit your account and will impact your credit score by 5 to 10 points. If you are nervous about any hits or inquiries affecting your credit, you should refrain from opening too many accounts.
5. Don't Close Unused Credit Card Accounts
This may seem like a smart option to close credit card accounts that are unused, but we would advise against this. In short, the age of your credit history matters. Though they are not being used, these accounts add to your total credit and it keeps your current credit score low. The longer your credit history, the better. If you really want to close any unused accounts, we suggest closing newer ones.
Overall, building credit takes time, but if you are willing to take the time and the necessary steps, the end result will be more than gratifying. It is important to remember to be patient and to follow the plan that you have created to start getting your credit score on track. Developing and utilizing good habits will help you significantly during your process.