In today's world, becoming the target of a scam in your lifetime—whether it's small, like buying a fake designer bag, or something more severe, like mortgage fraud—is almost inevitable. However, Carrington is here to help protect you and your home from any potential mortgage fraud.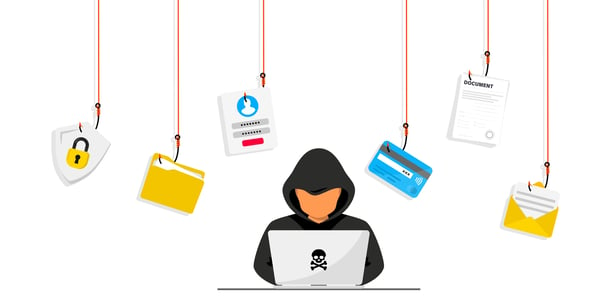 Thanks to current technology, scammers have the ability to change the number that pops up on your Caller ID, making it easier to disguise their real identity under an organization name you know—like your mortgage company.
Three Things to Watch Out For:
Most times, a scammer will inform you of a limited-time, almost too good to be true offer. This can be difficult to detect during today's low-mortgage rate environment, where there is a true potential to save money through refinancing.
Unlike your mortgage company, scammers will urge you to make a decision before the phone call is over. Do not feel pressured to take any action until you can verify their identity.
Scammers will typically ask for a specific type of payment. If they continue to press you to only use their method, know that you should immediately stop the conversation and get in touch with your mortgage company.
If you receive any kind of communication (this includes text messages, a phone call, email, or letter) regarding your mortgage that doesn't sit quite right with you, please call your mortgage company as soon as possible so they can verify the message's legitimacy.
Looking for more information to protect yourself against mortgage fraud? Check out Protecting Carrington Customers Against Mortgage Fraud for additional resources.