Student Loan Debt: Can You Still Afford a Home?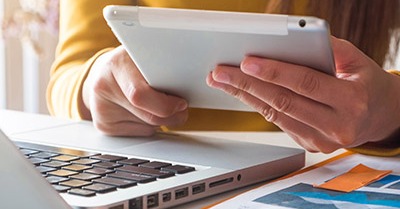 While it is true that student loan debt impacts many parts of your life, it does not entirely impact your choice to obtain a mortgage. According to Student Loan Hero, 44.2 million Americans have student loan debt. You may be wondering, how exactly do student loans affect the mortgage process? On the downside, the more loans that you have, the harder it may be to afford a home. Don't worry, paying attention to these factors will increase your chances of obtaining a home:
Debt-to-income (needs to be 43% or less to be approved)

Compares how much you owe to how much you earn each month. Add up all your monthly debt payments, including the expected mortgage payment, and divide it by your gross monthly income (before taxes and other deductions).

Credit score

You have access to and can request a copy of your credit report from each of the three major credit bureaus, Experian, Equifax, and Transunion. Each year you are entitled to one free copy from each of the three bureaus and can get them at AnnualCreditReport.com

Down payment amount

Down Payment Assistance Programs (DPA):

Can provide as little as 0% interest rates, deferred payments and forgivable loans
Click here to be redirected to the FHA website to see what programs are available in your state
FHA-backed loan with as little as 3.5%*
VA loans have no down payment requirement

Gift Funds: These need to come from family

Most lenders require a letter when gift funds are used; needs to include the donor's information, relationship to the borrowers, details about the gift amount, and specification that no repayment is necessary. Lenders like a paper trail when it comes to using gift funds
These are incredibly important because they'll allow you to see how much you can afford and what mortgage loans you are eligible for.
One of the best things you can do to increase your chances is to pay your bills on time - sounds simple enough right? By utilizing this very important step, it will help increase your credit score and show lenders that you are a likely candidate. Paying your bills on time accounts for a third of your credit score, so everything comes full circle when it comes down to mortgage eligibility. Remember to pay close attention to your DTI, credit score, and continue to pay your bills on time in order to up your chances of landing the home of your dreams.
*3.5% of the purchase price is required in cash from the buyer. Example: on a $200,000 purchase - 3.5% = $7,000