How to Bring Your Garden to Life This Spring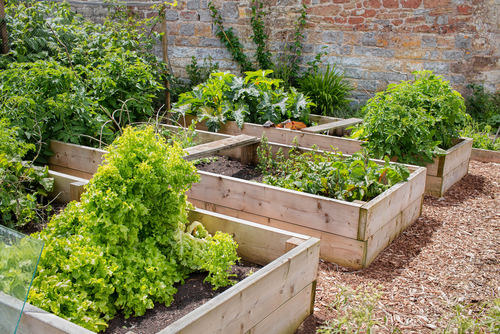 Warmer weather has finally arrived, and your garden is awaiting you and your family's outdoor activities. However, that means you may need to clear away the dead leaves and winter mulch of yesteryear in order to have a garden that is lush, green, and in full bloom when summer arrives.
Unsure of where to begin? Check out our guide below for some tips and tricks to get your home's garden looking its best:
Picking out the Perfect Plants for Your Home
When it comes to selecting the plants you want in your yard, there are a multitude of factors you'll need to take into account. The first step is determining how much work you're willing to put in for the garden of your dreams. Not sure you'll be home much this summer? Make sure you pick out plants that thrive on an inconsistent watering schedule or don't need much attention to do their best. Have a frisky pet that might love digging around in your yard? Select some plants that will survive friendly pet paws, as well as plants that are safe to ingest for wandering mouths.
Once you've decided on your commitment level to your future garden, take some time to sit down and figure out your Hardiness Zone. The United States is broken up into 13 Hardiness Zones, and these zones indicate each region's lowest average temperature. Once you've determined your Hardiness Zone, you can research plants that thrive in your particular area—guaranteeing your garden will successfully take root.
However, it's important to note that a plant's hardiness isn't the only thing you'll want to take into account. Water, sunlight/shade, and soil requirements all play an integral role in the growth of the plant. Look around your yard and come up with a map of where you'll want each plant to live so you can ensure they get everything they need. You can keep your map simple, or get fancy and create a color palette that adds dimension and balance to your home's atmosphere.
As soon as you've done all your research, it's time to get digging! If you're still feeling up in the air about what plants you want, your local garden store employees are a great resource to help you bring your dream yard to life.