Onboarding Frequently Asked Questions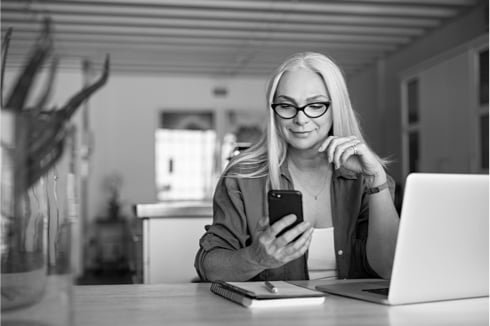 What does this transfer in service mean for my mortgage and payments?
Nothing will change about your original loan terms with this transfer in service. The length of your loan term, your interest rate, and your principal and interest payments will all remain the same.
How do I create an online account on www.CarringtonMortgage.com?
One of the first steps to manage your mortgage through Carrington Mortgage Services, LLC (Carrington) is creating an online account.
Follow the steps below to create an online account:
Visit our User Registration page

Click "Take me to Register"

Confirm your identity using your 10-digit Carrington loan number and your Social Security number. If you don't know your Carrington loan number, you're also able to use your loan number from your prior servicer

Agree to Terms and Conditions

Enter your email address and establish a username and password

A link will be sent to you via email. Click the link in the email to complete the account creation process
What is the process for making a payment after my loan transfers?
When your loan has transferred to us, your Welcome Letter should show an effective date of the transfer. After this date, you can start sending your payments to Carrington. For more information on payment methods, please visit this article.
How can I avoid late fees while my loan is being transferred? I have not received information on where to send my payment, and my payment due date is approaching.
While your payments are still due during the transfer period as defined in your original loan agreement, we will not charge you a late fee, report to credit bureaus, or treat any delayed payments as late for sixty (60) days after the transfer effective date.
What if I had an escrow account with my prior servicer?
Your escrow account, as wells as your property and insurance information will transfer from your prior servicer to Carrington. We will make sure your bills continue to be paid on time. We complete an escrow analysis within the first sixty (60) days of your loan transfer to ensure your escrow account has sufficient funds for the upcoming year.
What if I have a property tax exemption?
Any property tax exemption will transfer to Carrington. Please remember that tax exemptions are completed through your local tax assessor. You may need to renew or reapply each year depending on your tax assessor's requirements.
What if I am on a COVID-19 forbearance plan?
Your COVID-19 forbearance plan will remain in place when your loan is transferred. We will work with you to discuss all available mortgage assistance options as needed.
Who will provide my Year End Tax Statement, my old or new loan servicer?
Depending on when your loan was transferred to Carrington, you will receive a statement from Carrington as well as your previous servicer. If you have any questions about your prior servicer's statement, please contact them directly. Please note that you will only receive a year-end tax statement if the interest paid exceeds $600.
When will I start to receive statements?
A monthly statement will be generated no later than the 17th of the month (or the next business day). You can also view your statements online by logging into your account and selecting "Billing and Tax Statements".
How can I request a payoff statement?
You can request a payoff on your account online by logging in and visiting the "Payoff Request" page. Prior to submitting your request, please select the method by which you would like to receive your payoff statement. You can also sign up for an alert via email or text message to receive notification once your payoff statement is available.
Your payoff request can also be faxed to 866-624-6154. Please include the following information to assure that your request is completely in a timely manner:
Your loan number

The date you would like the interest calculated to

The return fax or mail instructions
Please allow 5-7 business days for your request to be processed.