LIBOR to SOFR change for Adjustable Rate Mortgages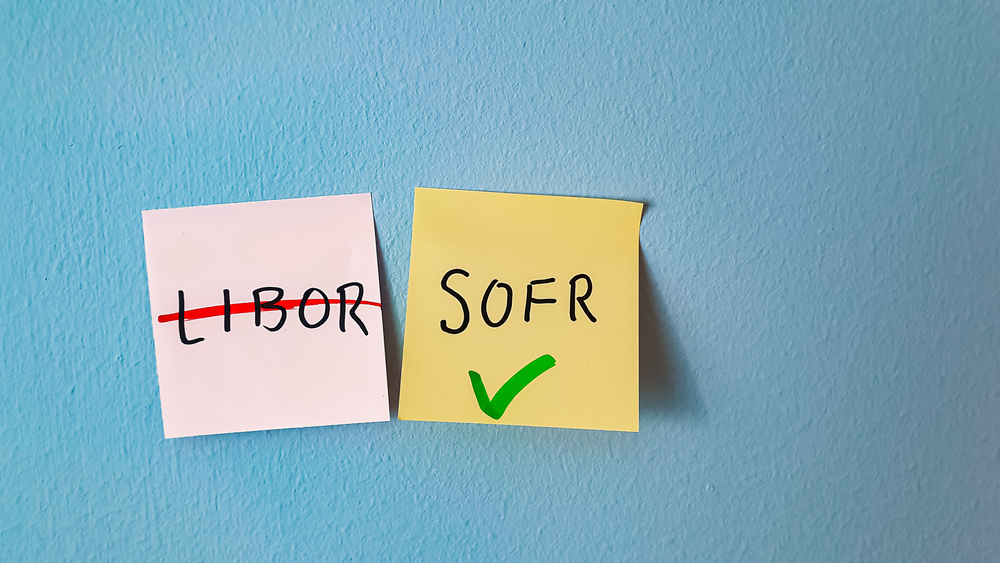 The Federal Reserve is driving change that will impact how your LIBOR Adjustable Rate Mortgage (ARM) interest rate is calculated.
Members of the Federal Reserve System convened a committee called the Alternative Reference Rates Committee (ARRC) to develop and prescribe the guidance for transitioning from the LIBOR to the Secured Overnight Financing Rate (SOFR) as publication and use of LIBOR comes to an end.
What is LIBOR?
London Interbank Offered Rate (LIBOR) has been the benchmark interest rate for the past 40 years. The LIBOR rate has been published daily and is used as an index to set interest rates for various financial products, including mortgage loans. The LIBOR is being discontinued in the United States.
What is replacing LIBOR?
The ARRC has recommended the SOFR be used as the replacement for LIBOR by June 30, 2023. To account for differences between the LIBOR and SOFR rates, there will be an industry established "spread adjustment" added to the SOFR interest rate for any ARM loans that originally applied the LIBOR rate as its index. The new rate will be calculated using the following formula:
SOFR + Spread Adjustment + Margin (previously LIBOR + Margin)
What does this change mean for me?
Adjustable Rate Mortgage (ARM) loan agreements are structured with an initial fixed rate for a specified period and then an adjusted rate at intervals defined within the contract. Historically the interest rate adjustments were calculated using the LIBOR as an index + your contracted margin amount.
After June 30, 2023, if you have a LIBOR based ARM, your interest rate adjustments will be calculated using the SOFR benchmark rate as opposed to the LIBOR benchmark rate.
Important: The Truth in Lending Act requires that all notices of payment changes be provided 60 days prior to the new payment effective date. If your notice of payment change occurs before the conversion date, even if the new payment is effective after the conversion date, your payment will remain a LIBOR index based payment throughout the initial or next payment period.
For example: If you have a 1-year ARM with a loan schedule prescribing a rate adjustment August 1, 2023 – even though the conversion date is June 30, 2023 – you will remain under the old calculation (LIBOR index + margin). In this example, your new payment notice is required to be provided by June 2, 2023 which is before the effective date of the LIBOR to SOFR change. Therefore, you will have a LIBOR based payment until your next rate adjustment, August 1, 2024.
Is there anything for me to worry about with this change?
No, this is an industry wide shift from LIBOR to SOFR driven by the Federal Reserve. There will be no other change to the original terms of your loan agreement, including margin, maximum interest rate, or the timing of any interest rate changes.
We are here to help support you throughout your homeownership journey. If you have any additional questions, please feel free to connect with our customer service team at 800-561-4567.