Carrington Develops New Customer Dashboard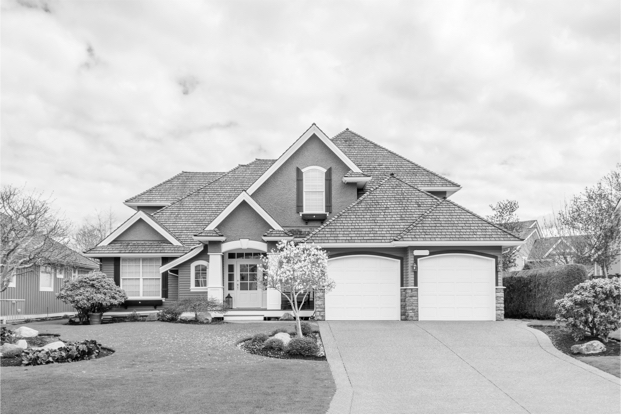 We're always looking for ways to improve the homeownership journey and make it as easy as possible for our customers. That's why Carrington has created a new customer dashboard, personalized for you. You can gain quick access to details on your home, loan, and other products and services we have to offer to help make the entire process of owning a home – or purchasing a new home – as seamless and rewarding as possible.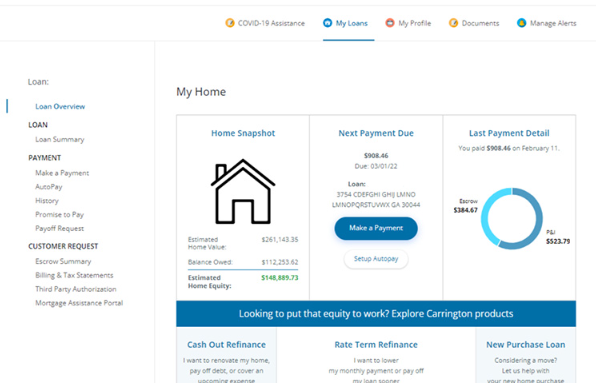 The top of the dashboard shows payment information, including what's due each month, principal, interest, and how much is in escrow. This allows you to visibly see where your money is going, and help you gain a better understanding of what's involved with your loan.
On the dashboard's main screen, there are tiles below the payment section, which is customized with unique offers for you with your specific information. For example, one of these tiles can be for a Cash-Out Refinance. This will show you how much equity you have in your home, and how much cash you could potentially take out. One of the other tiles will a link to the Vylla Home website if users wish to view current homes on the market.
Ultimately, the new customer dashboard is our way of showing our commitment to helping you manage your account.