A Checklist to Buying Your Dream Home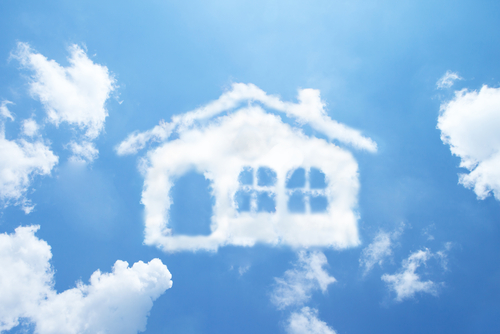 Is your current home your "dream home"? Could it be time for a bigger (or smaller) dream home? There is a lot of pride that comes with owning a home and having a place to raise a family. Also, homeownership may be an effective way to build long-term wealth, and there are other financial incentives that come with owning a home as well.
Buying a house is the single largest purchase that most people will make in their lifetimes and because of that, the process is fraught with anxiety.
But if you're properly prepared and understand what needs to be done, then you're less likely to feel overwhelmed, and more likely to be moving into your new home before you know it.
We've created this checklist to help you on your way to fulfilling your American Dream.
How much Home Can You Afford?
Before you embark on your search for the perfect home, you must determine how much home you can afford. And this means creating a realistic budget.
It's not a pleasant task to undertake but you have to add up all your monthly expenses and then divide that number by your gross monthly income. This will yield a number that's called your "debt-to-income ratio."
To secure a qualified mortgage from a lender, your debt-to-income ratio should be no higher than 43%. If it is higher, then you'll have to take some remedial measures before you apply for a mortgage loan.
Conduct a Credit Review
One of the biggest factors in determining the terms of your mortgage is your credit score. If your credit is less than ideal, take the time to improve it before applying for a loan. If there are discrepancies or errors in your report, make sure to report them immediately to the credit bureaus. A good credit rating could save you tens of thousands of dollars over the life of your loan.
Saving for a Down Payment
Another significant piece in the mortgage puzzle is the size of your down payment. In general, the more money you can put down, the lower your interest rate will be. And over the life of your loan, a lower interest rate can save you thousands of dollars.
Though there are some mortgage loans that allow for smaller down payments (as low as 5% in some cases), in general, lenders like borrowers to put down at least 20% of the home's purchase price. If you can put down 20% of your home's purchase price, then you will be exempt from obtaining private mortgage insurance, which again could save you thousands of dollars over the life of your loan.
Find a Realtor You Can Trust
Every buyer will have their own preferences about what they are looking for in a real estate agent. For some, it could be experience and background; for others, personality, character, and attitude might matter more. Whatever your criteria, it is important to find someone who is trustworthy, knowledgeable, and responsive. It is also extremely helpful to find an agent who is well-informed about the community in which you are looking to buy. Be sure to check out Carrington's affiliated real estate brokerage, Vylla Home.
Find a Lender and Get Pre-Qualified
Being Pre-Qualified means that a lender estimates the amount you may be able to borrow based on your current financial situation. This will ensure that you're looking at homes within your price range. Prequalification is also an opportunity to learn about different mortgage options and work with your lender to identify the right fit for your needs and goals.
Shop for Your Dream Home
Your realtor will be your best guide in finding the perfect home for you. They can offer advice on subjects that you might not have considered, such as whether the home is in the right school district for you, or if it's been on the market a while.
But do your own looking, too. Drive around your neighborhood of choice to find houses that appeal to you, or check them out online. The options are limitless.
Make an Offer
If you've found the home of your dreams, then it's time to make an offer. Once again, your realtor will walk you through the best way to do this. They will know the market and can advise you on the precise amount to offer. They will also know if there is strong interest in the property and whether there are other offers pending. This will help you decide how aggressively to bid.
Prepare for Closing
Assuming your offer has been accepted, there is much to do in preparation of closing on your home. A home inspection has to be conducted to assess the integrity of your house. In addition, your lender will arrange for an independent third party to perform a property appraisal.
If the inspection and appraisal go well, you'll soon be ready to close. At this point, you want to make sure your finances are in order. There are a lot of expenses that come with buying a home beyond your monthly mortgage, such as closing costs, moving costs, mortgage insurance, homeowner's insurance, and property taxes. It is important to have these costs budgeted and accounted for.
Closing on your New Home
You've made it! All that's left is signing tons of paperwork!
You will need to bring a lot of documentation to the closing. Here again, your real estate agent and mortgage lender will instruct you on the specifics, but you will definitely need to provide:
Identification

Proof of insurance

A personal check or cashier's check to cover closing costs
And then it's done! You have the keys to your new home and you are now a proud homeowner.
Congratulations!