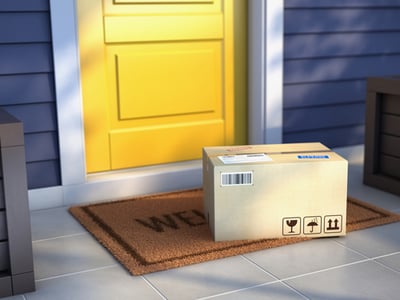 Have you ever been curious about those subscription boxes that come to your front door with everything you could ever want and need? Yeah, me too. Let's dive into the best home subscription boxes you could join today.
If you need the latest styles and outfits to wear, let these companies style you from head to toe. They charge a styling fee, and some boxes come with added discounts if you purchase everything in the box.
Clothing
Tell Stitch Fix your price range, size & style. You'll pay just a $20 styling fee, which gets credited toward pieces you keep. Free shipping, returns & exchanges.
Tell the Trunk Club your budget, style, and size. You'll pay a $25 styling fee, which goes toward your purchase—and is waived for

Nordstrom Cardmembers. Free shipping, returns & exchanges.
Gwynnie Bee is a service that offers unlimited styles for women. Raid our closet as often as you like—anytime, anywhere—and never wear the same outfit twice!

Free shipping and unlimited returns. Price ranges from $49-$199.
Select your preferred subscription ($99-$199), and the Tie Bar stylists will take care of the rest! Every 3 months for the duration of your subscription, you'll receive handpicked styles that are the best of the best.
Each month,

Frank And Oak experts stylists and algorithm choose quality, eco-conscious clothes just for you.

No monthly fee. Skip a month anytime (it's free!). Each monthly box is subject to a $25 styling fee if you return the entire box.
Fashion Essentials starting at $25. As a Rachel subscriber you get the best prices thanks to free shipping and up to 30% off on every box. What's more, get 25% off all e-shop orders whenever!
For $60/month, you will receive a curated package of Five Four, Grand AC, or New Republic products. On average, you receive 2 items per month and every month is different. Plus, receive easy size exchanges, free shipping, and pause or cancel anytime.
Are you always out and about and need to have something new to show off? Well this subscription box has you covered for a new bag per month so you will always be looking stylish.
Bags
Each Month You'll receive a designer handbag & Complimenting Accessories valued up to $250. The bags will vary in style and shape according to your tastes. Free Shipping and the plan starts at $39.
Have a son or daughter that somehow goes through shoes like no one's business? Well Nike is offering a plan to let kids get four pairs per year.
Shoes
Choose how often you want to receive a new adventure kit (from once a month to four times a year). The price ranges from $20 to $50 a month
Taking care of your clothing is a given, but taking care of that beautiful face is a must. These boxes offer you a sampling of different products to show you what could be your next favorite beauty supply. For men, you always need a razor, so why not try a kit online that has proven satisfaction.
Beauty
Tell Birchbox about your beauty preferences and

we'll use them to customize your box. The price ranges from

$15 to $13 per month. You will received four to six sample-size products in each box.
Sign up, get a new box for every season, and only pay for shipping which is always a flat $5 fee.
The Starter Kit ($9) comes with two blades and a magic (magnetic) holder to keep your razor stored on your shower wall when you're not using it and out of the shower puddle. Change, delay, or cancel your shipments at any time.
Choose one of our risk-free starter sets and try what the Club has to offer. It starts at just $5.
Are you at home with family or friends watching tv and debating the next bachelorette season? Well, add a monthly adult beverage to your list of talking points because you'll need a drink for this upcoming season.
Drinks
Get started today for $79 and taste the best wines of the season, every season. Discover 9 wines, by the glass, every 3 months to keep your palate fresh and satisfied.
You can choose monthly, every-other-month or quarterly beer shipments. Your credit card will be charged $42 each time your shipment is sent. Your shipment will include selections of 12 exceptional Craft Beers from some of the best Craft Breweries in the country (located states apart) with 4 different styles of outstanding Craft Beer and 3 of each beer for you to experience and enjoy.
Winc will tailor 4 delicious wines to your taste preferences each month. Starting at $13 a bottle.
Have a little one at home and don't have enough time to go shopping for toys? Let Hoppi Box help you sending you toys every quarter.
Kids toys
Pick your plan. Tell

Hoppi Box your child's age (or due date) and they can tailor your box. The boxes are designed for children ages 0-4. Each

box is filled with 4-5 high quality, age-appropriate toys that help inspire learning through play.

A new box is delivered to you each quarter.
Have that special someone that takes you on long walks on the beach at sunset? No? Yeah me neither, so why not make sure your best furry friend is well taken care of with these fantastic boxes to help their health and happiness.
Dogs
Subscribe to a box starting at $22 a box. Your first box will ship immediately then move to monthly.

Every BarkBox has 2 innovative toys, 2 all-natural bags of treats, and a chew, curated from each month's unique themed collection.
The

Rescue Box team of pet experts creates a surprise box full of toys, treats and chews great for pets of any age starting at $23. We have a cat box and 3 different size dog boxes to choose from.
Tell us about your dog and p

ersonalize supplements that target your dog's specific needs, all based on their unique profile starting at

$35 per box.
Enjoy!