Tax season is here, and many Americans are looking to file their taxes early in hopes of receiving a refund from Uncle Sam. If you're a taxpayer who does receive a tax refund this year, it can be tough to resist making spur-of-the-moment spending choices.
While small refunds may seem insignificant, even a little can go a long way when it comes to home improvements. Home improvements are a fantastic way to increase the value of your home if you think you may want to sell it in the future. Tax refunds can vary in size, just like home improvement projects. Unsure of where you should start? Let Carrington help show you the way with our suggestions below:
Tax Refunds Under $500
Refresh your paint: A simple refresh of your current paint color or changing it entirely can invite a new perspective into any living space. Trying to stretch that refund? Look into doing an accent wall instead of the entire room to freshen up the space.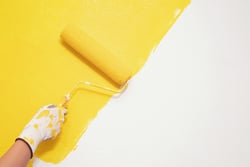 Update cabinet hardware in your kitchen and bathroom(s): Changing your cabinet hardware can give your space a brand new feel. Switch up metal color or hardware style to really see your project pop!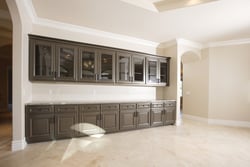 Entryway makeover: Your entryway is the first thing your guests see as they enter your home, so try elevating it with a new rug, repainting your front door with a fresh, bold new color, installing new lighting or adding some hardy plants.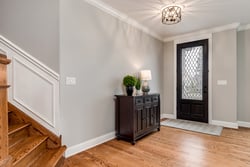 Install a smart thermostat: How you heat and cool your home can have a massive impact on your utility budget each month. However, by installing a smart thermostat, you can easily control the temperature from your phone and watch that monthly bill go down!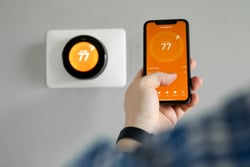 Tax Refunds of $1,000
Add a kitchen backsplash: Switch up your kitchen with a new backsplash. For those going for lasting projects, there are a wide variety of tile designs, finishes, and colors to choose from. Unsure of whether or not you'll like the final look? Try peel and stick wallpaper or tile for a temporary look.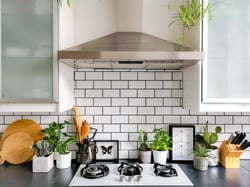 Enhance your landscaping: Your yard is something neighbors and passerby see every day, so why not make it enjoyable! Look into plants and trees that do well in your region to ensure their ability to flourish and thrive for years to come.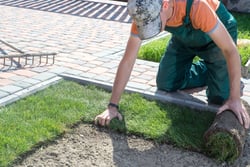 Upgrade long term appliances: Stainless steel appliances like fridges, dishwashers, and stoves not only provide an update to your kitchen, but can convey clean and contemporary design that will never go out of style.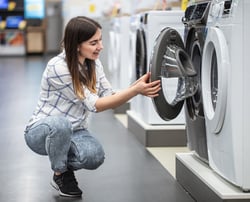 Tax Refunds of $3,000 or more
Add a backyard patio: Extend your living space or spruce up your current backyard set up with an outdoor fire pit, outdoor seating or a freestanding grill.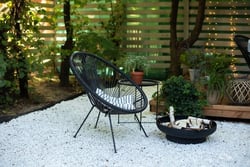 Install new kitchen countertops: For those looking for a serious investment in the future value of their home, think about replacing your current countertops with granite or quartz. Make sure you discuss best options for your lifestyle with your contractor to ensure the longevity of your choice.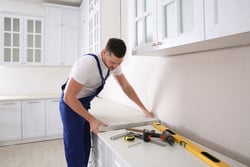 We hope you found some inspiration from these home improvement ideas!