Keeping Your Home Warm This Winter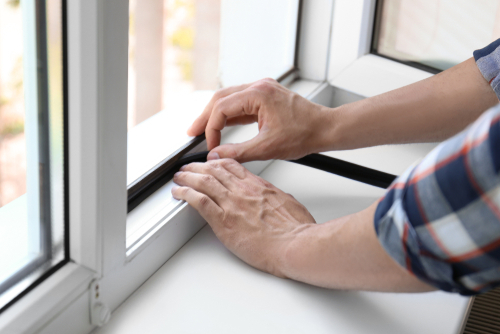 While the arrival of the winter season means holiday cheer abound, it also means temperatures are dropping. For many homeowners, the beginning of colder weather can mean increases in your monthly energy bill.
Here are a couple of tips to help ready your home for the cold weather ahead:

Shutting the Door on Chilly Weather
Your home is full of hidden nooks and crannies that could contribute to higher heating costs. From doggy doors to that tiny gap underneath your door, there may be areas worth addressing before cold weather settles in.
Take a walk around your home, paying extra attention to any windows, externally facing doors, and even your fireplace. Look for gaps and check to see if you can feel any air coming in. Check the quality of door sweeps looking for any gaps that may require attention. Most door sweeps are under $20 at your local hardware store and come with simple instructions to complete the repair on your own.
Keep the Cold Weather on the Right Side of Your Windows
Once you've sealed up pesky gaps under your doors, it's time to check your windows. For homeowners living in older houses, these temperature drops bring out the worst in your potentially original windows. By installing energy-efficient windows, you can keep cold out and the warmth of your home where it belongs. Energy-efficient windows work in a multitude of ways to maintain comfort in your home, including argon gas between the panes of glass, multiple layers of weather stripping, and insulation around the outside of your window frame.
If installing brand-new windows isn't quite in the budget for you this holiday season, an alternative is quick-sealing your current windows. Most window film installation kits contain the necessary plastic film and double-sided tape to apply along the inside of your windows. Once you've heated the plastic with a hair dryer, the film becomes nearly invisible while keeping your home better insulated against chilly weather. You can find these kits online or at your local hardware store for under $25 as a budget conscious, temporary solution to drafty windows.
You can also apply foam tape as a great weather-proofing alternative, re-caulk any areas requiring attention, or hang insulated curtains.