Regional Emergency Preparedness: What You can do to Prepare for Natural Disasters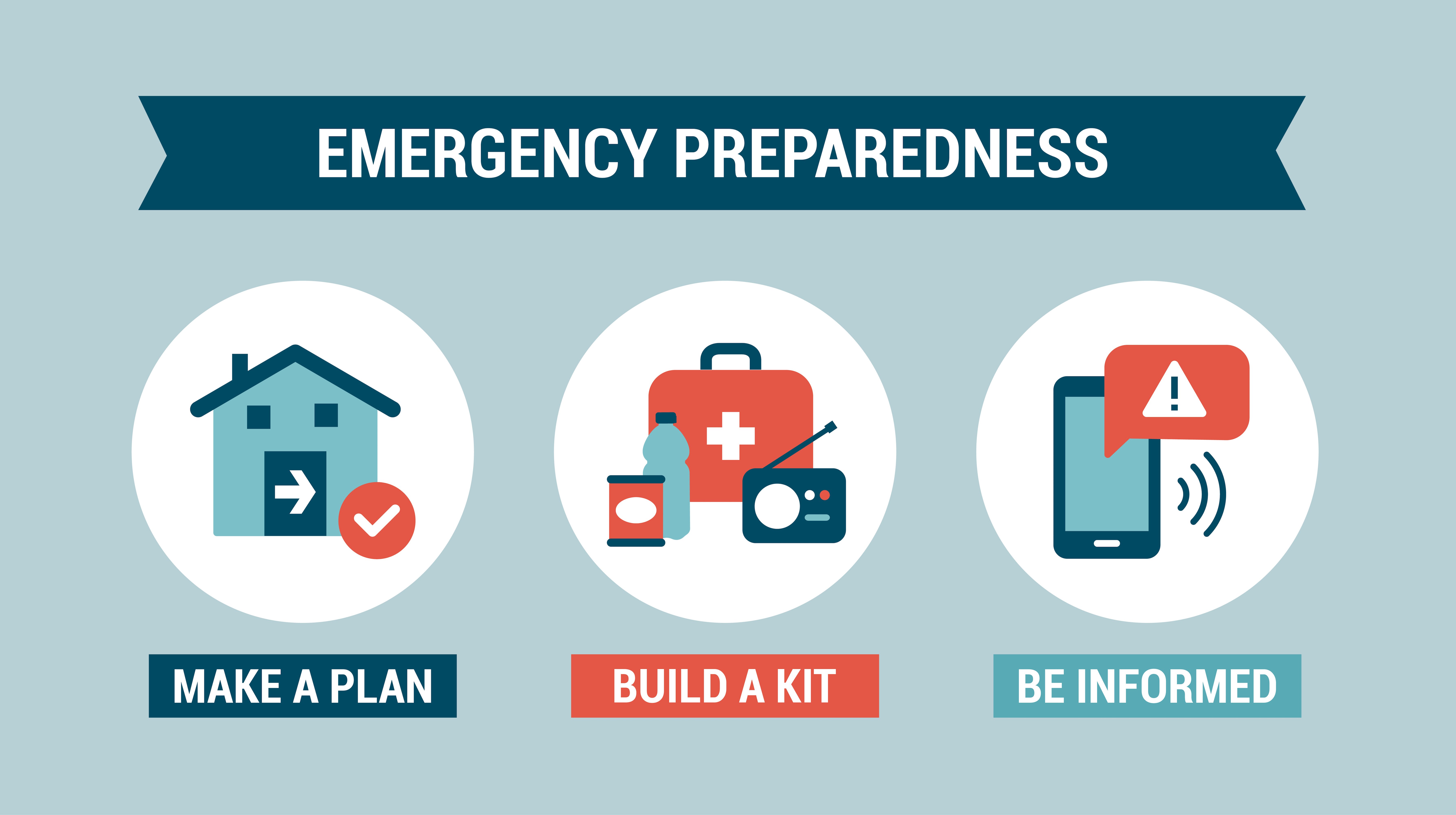 Regardless of where you live, it's important to have your home prepared for a potential natural disaster. If you experience a natural disaster, we are here to help. Please visit our Disaster Assistance page for resources available to you if you are impacted.
Here are some general tips regarding emergency preparedness:
Have an emergency plan. Discuss your plan with your family and identify who is responsible for what in the event of an emergency.
Have an emergency supply kit prepared containing nonperishable food, bottled water, medical supplies, any medications, and emergency power sources (portable cell phone charger, flashlights, and batteries).
Know where your nearest emergency shelter is located and multiple routes to get there safely. For families with pets, ensure your plan includes accommodations for your pets.
Hurricanes
Hurricane season begins May 15th in the north Pacific, June 1st in the Atlantic and Caribbean, and ends November 30th. Here are some recommendations to prepare for hurricane season:
Secure anything that could blow around in a storm and cause damage to your house, such as bikes, lawn furniture, and outdoor grills.
Cover your windows and doors. Invest in storm shutters early, or have plywood on hand to nail to the outer window frames.
Know where your water, gas, and electrical lines are located in the event your area releases emergency instructions to shut off any connections to prevent flooding. In the event you can safely evacuate, disconnect all lines before leaving your home.
Place sandbags around doors or flood-prone areas can help decrease the chance of water damaging the inside of your home.
Earthquakes
Secure any heavy items like bookcases and shelves to the walls to prevent them from falling over.
Know how to shut off your gas and water.
Tornadoes
Keep your yard clean of debris and trim large trees.
Check all your exterior doors. They should all have three hinges and a deadbolt lock that is at minimum one inch long.
Identify the safest place to hide in your home. This is typically in the basement or an interior room without windows (bathroom, closet, hallway).
Wildfires
Keep flammable objects like lawnmowers, oil or gas cans, propane tanks, and woodpiles at least 30 feet away from the home at all times.
Ensure your roof, gutters, deck, or patio are clear of leaves or other flammable items.
Trim tree limbs ten feet above the ground.
For any other questions about how to prep your home, please check your state or region's website for details about how to prepare for natural disasters. You can also visit www.disasterassistance.gov to find available resources.