October is Privacy Protection Month at Carrington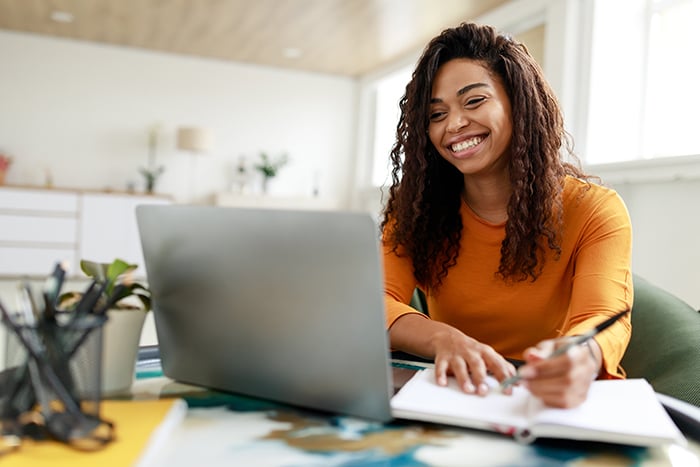 This October is Privacy Protection Month at Carrington Mortgage Services, LLC ("Carrington"), and we want to help you keep your information safe. Here are three simple ways you can help ensure your privacy is protected.
Set up AutoPay
It can be tough keeping track of all your username and password combinations, and writing them down somewhere puts your account and privacy at risk. It can also be tricky to remember when bills are due, and while that isn't necessarily a security issue, one tool solves both problems: AutoPay. With Carrington's AutoPay feature, you can choose from a few different options that will help you keep your account secure while staying on track with your monthly payments. To learn more about your AutoPay options, read more here and then see how to set up AutoPay here.
Go Paperless
Switching your Carrington account to paperless is a great way to keep your information safe and sound, decreasing the likelihood of risks such as mail fraud. With Carrington's Go Paperless Program, you don't need to wait for important account documents and statements to arrive in the mail (and you don't have to worry about putting that mail in the shredder when you're done!). Instead, documents and statements are ready for instant access on our secure website, and you'll get all the same information that a paper statement would contain. You can update your paperless preferences at any time by following these steps:
Log in to your account at

CarringtonMortgage.com

(go to "CUSTOMER LOGIN" at the top right of the page!)
Once logged in, select "Manage Alerts" on the top right menu.
Below the alerts, you will see an option to update your Go Paperless at any time.
There are plenty of great reasons to enroll in Go Paperless, including:
Your security is important to us, and with our paperless program, you can rest assured that your documents are stored safely and not subject to mail fraud or theft.
Using our website (by logging in at CarringtonMortage.com) allows you to access the most up-to-date information on your account at any time rather than waiting for the mail.
Going green! Paperless statements are much more sustainable for the environment, and you can feel good doing your small part in helping the planet.
Enabling Two-Factor Authentication
Here at Carrington, your account security is a top priority. Two-factor authentication, or "2FA," is an additional security step we've created for our login process.
By requiring more than a username and password, we prevent unauthorized users from accessing your private information. This extra security measure requires you to verify your identity with a unique code that is automatically generated and sent to your phone or email when you log into your online account.
You can enable 2FA in your Carrington online account by going to the "My Profile" drop-down section of the website. Click the icon to the right of the "Two-Factor Authentication" section for the option to turn on the 2FA process. Please ensure your contact information is correct so the verification code sent to your phone or email can be received. Simply follow the instructions from there; once completed, you will have secured your online account with 2FA!
Your information privacy and security is our top priority. You ensure additional privacy protection by implementing AutoPay, going paperless, and turning on 2FA with a few simple steps.