Carrington Charitable Foundation: A Year in Review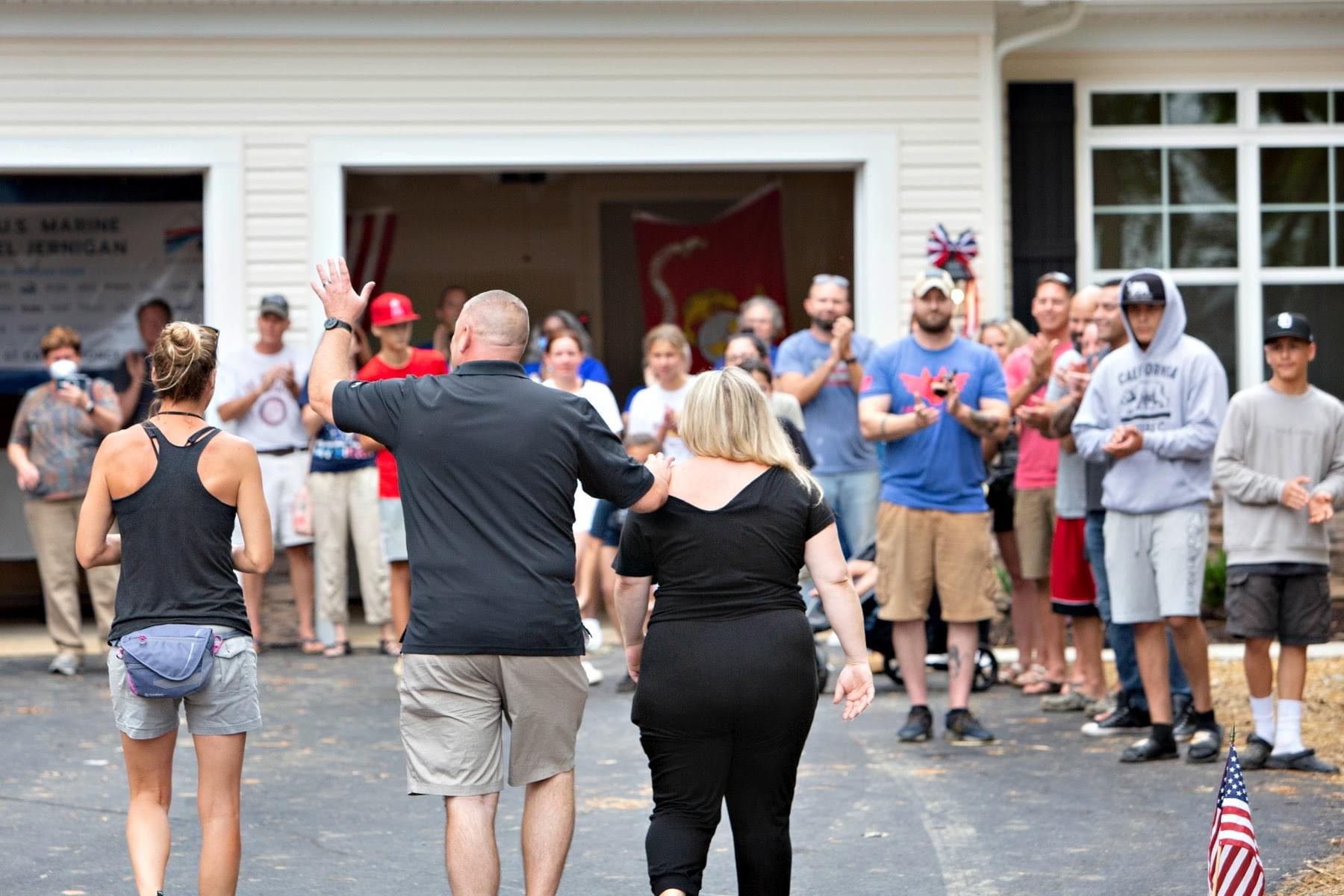 As 2021 comes to a close, we would like to recognize the support of our borrowers, donors, and Carrington Associates – without which the Carrington Charitable Foundation (CCF) would be unable to continue to fulfill its commitments to the organizations and Veterans we support. Here's a look back on all the things we have accomplished together this year, as well as some updates going into 2022.
REACT Virtual Event
The REACT Virtual Event on October 11th, which took place online in lieu of the 11th Annual Golf Classic, raised $1.2 million for CCF's Signature Programs to continue to provide Mobility, Stability, Purpose and Prosperity for U.S. servicemen and women returning from post-9/11 conflicts. We could not have done it without your generous support. Since 2011, the CCF Golf Classic has raised nearly $21 million for CCF's Signature Programs.
Virtual Wine Tasting
Carrington Charitable Foundation hosted its first-ever Virtual Wine Tasting event on June 30, 2021. The very special, limited-ticket event, was co-hosted by North Berkley Wine Imports and a member of the Carrington Concierge team. The online get-together raised over $30k for the new Gold Star Family Housing Initiative, an extension of CCF's Stability pillar.
Round Up Program
In September 2019, CCF launched the Round Up Program, allowing borrowers to make either a one-time or recurring donation to CCF with their monthly mortgage payment, in any amount of their choosing. This program has raised more than $200K for Veteran initiatives. These generous donations are contributing to the inspiring work that is the CCF mission.
Miles Home Completion
The new Carrington House home for U.S. Army Sergeant First Class Matthew Miles, his wife, Maria, and their three children was completed in May. The family moved into their new Texas home on May 12, 2021.
For more information on Matthew, please visit our website.
Jernigan Home Completion
The new Carrington House home for U.S. Marine Corporal Michael Jernigan and his wife, KimberLee, was completed as planned, and the family moved into their new home in Virginia on August 14, 2021. With most of the work complete, the builder is wrapping up some last-minute items on the punch list; and finishing touches are still being made to the exterior landscape and hardscapes.
For more information on Michael, please visit our website.
Honor Foundation
CCF has proudly supported The Honor Foundation, a nonprofit specifically designed to serve the U.S. Special Operations Forces. The Honor Foundation's three-month, executive education program provides tools and experiences to help Veterans transition from the SOF community to their next mission in life.
In 2021, CCF has contributed $250,000 in the form of ongoing funding and a one-time grant. Since 2017, CCF has contributed a total of $1.4 million to support the important work The Honor Foundation does to support SOF Veterans. Carrington has now hired several Honor Foundation grads, furthering our belief in their mission and success.
Holiday Drives
Every year, CCF supports CASA (Court Appointed Special Advocates) in Orange County, CA. Carrington Associates raised $5,000 to provide 200 Amazon Gift Cards to children in the foster care system.
Other Carrington office locations held holiday drives of their own for local charities. In addition to CASA, our Anaheim and Aliso Viejo offices supported the Illumination Foundation Holiday Toy Drive. The Illumination Foundation provides targeted, interdisciplinary services for the most vulnerable homeless adults and children to break the cycle of homelessness. Our Greenwich, CT office participated in the local U.S. Marine Corps Toys for Tots program. Our Westfield, IN office supported the Hoosier Veteran Assistance Foundation (HVAF) and U.S. Marine Corps Toys for Tots program to give back to local heroes who have served our country, and our local less-fortunate kids.
Animal Awareness Grants
For the seventh year in a row, CCF has proudly issued grants to select animal shelters and animal rescue organizations that need financial assistance. This effort was accomplished with the help of Associates who identified these organizations and nominated them to receive a grant. Instead of having a submission deadline this year, we've decided to distribute $500 grants on a "rolling" basis until we've donated a total of $10,000. : Kitten Camp Corp, S.A.F.E. Pet Rescue, Inc., Humane Society of Tipton County, OCSP Cat Rescue, Stray Paws Animal Haven, Springfield Kitty Cat Shack Rescue, Animal Friends of the Valleys, ADORE pet rescue, Jacksonville Humane Society, Boston Buddies Southern California Boston Terrier Rescue, Good Shepherd Rescue of Texas Inc., ReRide Quarter Horse Adoption, Rhodesian Ridgeback Rescue, Spotty Dog Rescue, Inc, Helen Woodward Animal Center, Smitten with the Kittens, Cats of San Bernardino, Dream-Fetchers Project Rescue.
Our work is never done. We are continuing to strive to make the lives of our Veterans just a little bit better; and we are always humbled by the support you provide that allows us to continue the programs that serve Veterans and other deserving nonprofit organizations. Thank you for joining us in the mission to aid our nation's Heroes. Your support makes all the difference!