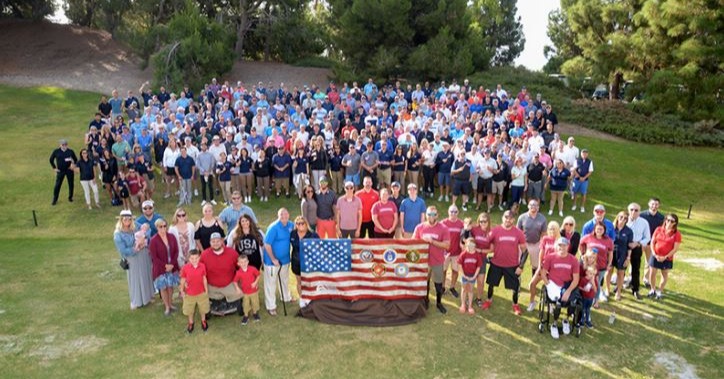 Dear Friend of the Carrington Charitable Foundation:
There are times when a simple thank you falls short. This is one of those times. During the past year, the Carrington Charitable Foundation has done much to assist Veterans initiatives that enable Mobility, Stability, Purpose and Prosperity for U.S. servicemen and women returning from post-9/11 conflicts. We could not have done it without your generous support.
The 9th Annual CCF Golf Classic on Oct. 14 raised $1.8 million for CCF's Veterans Support Programs; and you have enabled us to accomplish so much more. Since September 2019, Carrington borrowers have donated nearly $31,000 to CCF through our Round Up program. We look forward to having those who opt into the program each month continue to support our mission.
With your help, we have been able to assist the Veterans Airlift Command in transporting more than 17,300 passengers on more than 7,200 missions to since 2008.
With your support, we have been able to build 23 custom, adaptive homes for Veterans and their families through Carrington House, with at least a dozen more home builds we were able to refer to partner organizations. In the past year, three Veteran families moved into their new Carrington House home; and during the next year we plan to complete four more homes. The homes built by Carrington House will serve Veterans and their families for generations.
Through your generosity, we will continue to honor our commitment to the Travis Mills Foundation and its mission to support post-9/11 Veterans and their families through long-term rehabilitation programs at the Travis Mills Foundation Retreat. We also will continue to assist The Honor Foundation, which helps U.S. Special Operations Forces service members transition to life after service with an eye towards expanding that reach to a wider Veterans community membership.
These ongoing successes would not have been possible without your generous donations and assistance. In the near future, and in the years to come, we will continue to do much for Veterans and other worthy nonprofit causes. We will do it together. The Veterans that CCF is able to assist appreciate you; the CCF Chairman appreciates you; and we appreciate you.
For now, thank you again for everything you do. Just as the sacrifices made by those who protect our freedoms endure, the successes created by your support are everlasting.
Because of you, we honor our commitments and keep our promises to these American Heroes.
With warm personal regards,
Carrington Charitable Foundation