The holidays are almost here, but are you financially ready? If you have equity in your home, you may be able to convert it into cash. Many homeowners are taking advantage of low cash-out refinance rates to avoid accumulating further debt, giving themselves and their families the gift of financial flexibility.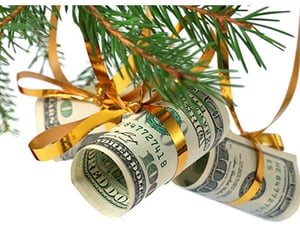 You may be surprised by how fast and simple a cash-out refinance can be; it typically takes up to just 30 days! A cash out refi may allow you to:
Pay off credit card debt

Make home improvements

Purchase a second home

Pay for larger expenses such as educational or medical fees

Improve your credit score by reducing your credit utilization ratio

Get a better interest rate compared to personal loans or credit cards
Getting a cash out refi with Carrington Mortgage Services, LLC is easy. Here are 6 steps to help you get started right away.
1. Call Us
One of our licensed loan officers will assist you in learning how much cash you could potentially qualify for, address any questions you may have and take your application.
2. Get an Appraisal
A licensed appraiser will evaluate your home to get accurate details both inside and out.
3. Become Approved
Once we pull your credit report and review your income documentation and everything looks good with your home appraisal, we'll be able to tell you exactly how much cash you can access, and get you approved.
4. Prepare to Close your Loan
Your loan documents will be available to you for your review and we will schedule your closing.
5. 3-Day Waiting Period
Federal law requires a 3-day "cooling off" period before funds can be disbursed.
6. Receive Funds
After the waiting period, you will receive your cash!
Don't blink. Before you know it, the holidays will be here! Start your cash-out application today.
The consumer may be able to reduce their monthly payment by refinancing; however, the consumer's total finance charges may be higher over the life of the loan.