2020 Halloween Games for Kids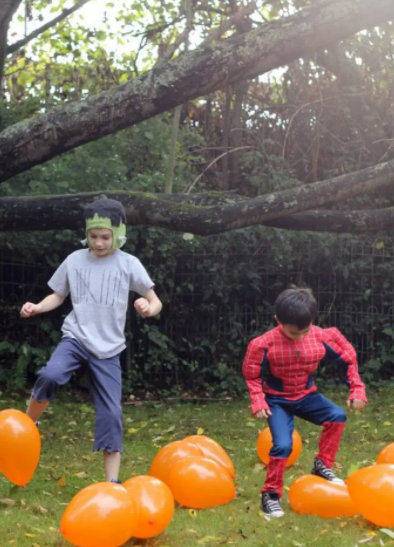 From time to time, it's nice to get crafty and make your own games instead of spending money on already built games. As a parent or grandparent, it can be a chance to not only play the game with your child, but build it together with them.
All you will need is an imagination! (And probably some scissors and other crafts)
Starting with the easiest game to create
1. Pumpkin Patch Stomp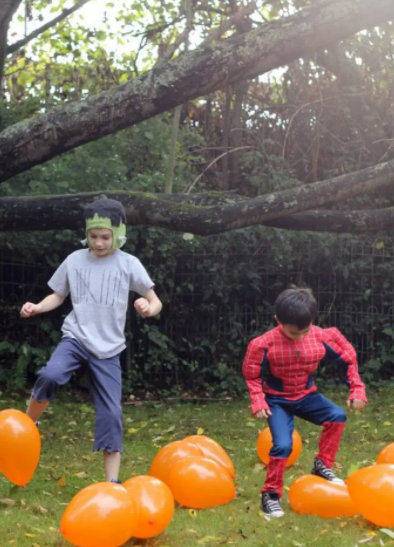 All you need are orange balloons and to spread them all out and tell your kids that they have to pop as many as they can. Could get creative and tell them they have to pop every balloon differently to change it up!
Needs: 1. Orange Balloons
2. Halloween Tin can bowling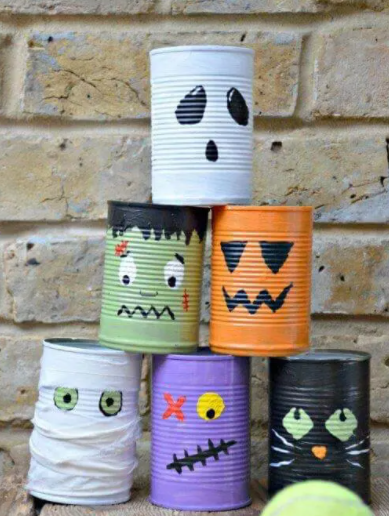 For this save any of the tin cans you have from cooking and have your kids paint them in silly Halloween inspired ways. Paint a ghost, cat, Frankenstein, pumpkin, mummy and more! Then when you are done, grab any ball you might have laying around, I suggest a tennis ball and try to knock down all the cans. For different games line up the pins in different ways from a normal pin setup to stacking them up.
Needs: 1. Upcycled Tin cans, 2. Tennis ball
3. Witch's Hat Ring Toss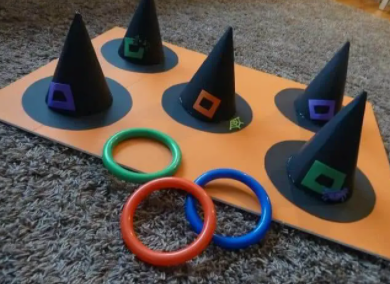 A classic spin on any ring toss game. For this to work you can either have a flat piece of cardboard and paint it orange. If you happen to have cones you can glue them on the cardboard, but if you don't simply get construction paper and make the paper into a cone shape and glue it on. Decorate the witches hats as wanted. Then you can make the rings by cutting up a pool floaty and you can cut the inside until it matches the width of your witches hats.
Needs: 1. Cardboard, 2. Construction paper or Cones, 3. Rings or Pool Floaty for rings.