Over the last few months, mortgage interest rates have consistently hit record lows. Though rates can rise and fall from one week to the next, they have recently been holding steady around 3% mark and depending on terms, sometimes even lower.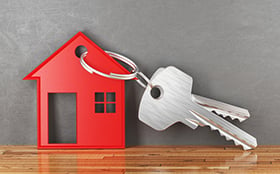 But, as we know, rates are always susceptible to change and could go higher at any moment. As a result, if you've been thinking about refinancing your mortgage to take advantage of these record low-interest rates, now is a good time to do so.
Why You Might Choose to Refinance
There are many reasons why a homeowner might consider refinancing their mortgage but the three main ones are:
Changing the rate or term of your mortgage to save money

Consolidating your debt

Getting a Cash-Out Refinance to fund other projects
Save Money: As mentioned above, mortgage rates are ever-changing, and when they are low – as they are now – refinancing your mortgage can save you a significant amount of money over the life of your loan. Also, if your credit score has improved, you might qualify for a better rate, or perhaps you'd like to change the term of your loan, which could help you to pay off your mortgage faster or lower your monthly payments. In all these circumstances, the goal of a refinance is to help you save money.
Debt Consolidation: Over the years, most of us acquire some debt and the interest rates on that debt are often quite high. Credit cards, car loans, personal loans, and other forms of unsecured debt carry much higher interest rates than a typical mortgage loan. By refinancing your mortgage and consolidating your debt, you will save a substantial amount of money in interest costs, and you will only have to make one payment per month.
Cash-Out Refinance: The objective of a Cash-Out Refinance is to extract equity from your home. Perhaps you'd like to make some home improvements or make a major purchase such as a vacation home or an automobile, or maybe you would like to use the funds to pay for your child's college tuition. Here's how it works: Let's say you owe $100,000 on a home that is worth $250,000. You could do a Cash-Out Refinance and get $50,000 in cash. Your current mortgage would then be replaced with a new mortgage of $150,000.
There are many reasons to consider refinancing. If any of the above scenarios coincide with your personal situation, then perhaps a refinance would be a great decision for you.