CCF Highlight: Honoring the Sacrifice Foundation Heroes Dinner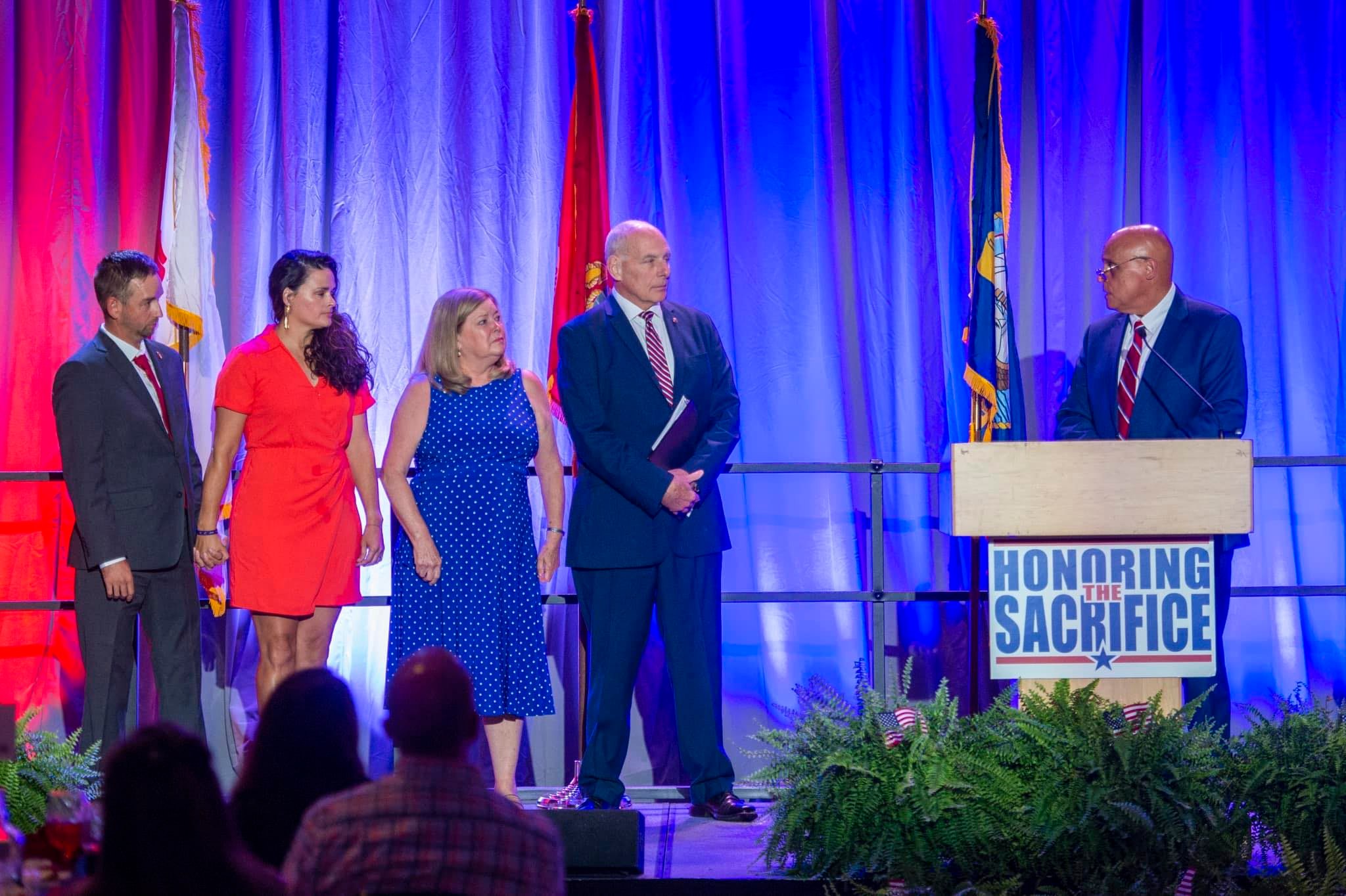 The four pillars of Mobility, Stability, Purpose and Prosperity provide a basis for the impact that the Carrington Charitable Foundation (CCF), the nonprofit organization of the Carrington family of companies, makes in our communities. On July 21, 2023, CCF sponsored the 9th Annual American Heroes Dinner, hosted by the Honoring the Sacrifice Foundation, a registered nonprofit organization. Retired U.S. Marine Corps General John F. Kelly spoke on behalf of the Veteran community and their families, and the tremendous sacrifice each gave for the liberty and freedom our citizens enjoy.
We are honored to support the Honoring the Sacrifice Foundation as they work to provide much needed assistance to post-9/11 Veterans who were severely wounded while serving our country. Since 2015, CCF is proud to have donated over $30,000 to the Honoring the Sacrifice Foundation.
With the support of our employees, homeowners and community, Carrington Mortgage Services' Round-Up program has raised $440,000 towards support of numerous Veteran initiatives, in addition to more than 100 nonprofit foundations. Your generosity allows CCF to continue our mission to give back; contributing to our stability as a nation and as a people.
To find out more about CCF and our impact, please visit www.carringtoncf.org.