The results are in for the 2022 Carrington Community Dash. This year's contest boasted 171 Associates. The winning team, turning in an impressive total of 2,349.49 miles, was 'One For All'. Each member of the team takes home a $250 Amazon Gift Card. In second place was 'Trudging Through the Snow', with 2,140.01 miles, followed by third-place team 'Dash It All', with 2,038.84 miles.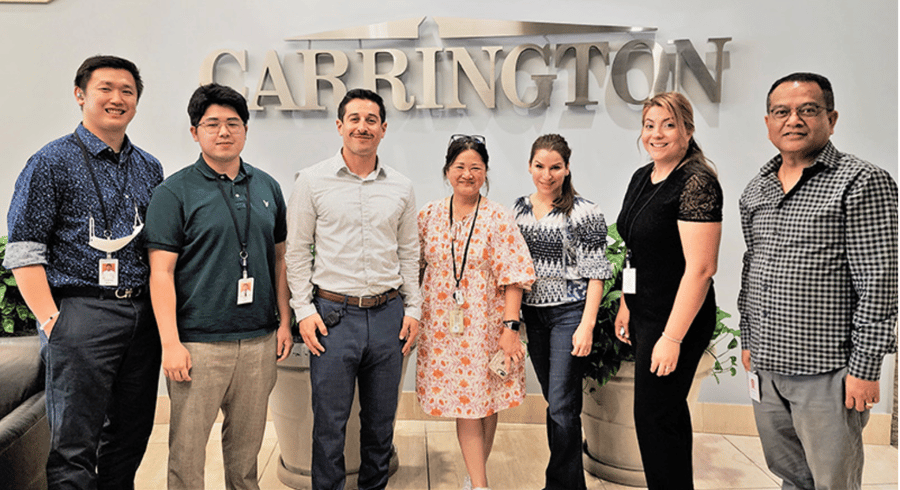 Here's the complete One For All (pictured above) team roster:
Youheng Khou (Team Captain)
Julian Yanez
Maggie Salac
Andy Lam
Komarith Touk
Maria Ahumada
Sandra Magana
Altogether, the 27 teams amassed a staggering 13,514.50 miles in total. As a result, $13,514 will be donated to organizations chosen by Carrington Associates.
Thank you to everyone who participated in this year's Carrington Community Dash, and for supporting CCF's charitable efforts to help those in need!